Jodie Comer was forced to halt a matinee performance of Broadway show Prima Facie after experiencing breathing difficulties brought on by poor air quality in New York City.
Wednesday's performance was stopped approximately 10 minutes in, with understudy Dani Arlington later set to step in.
Comer, 30, stars as Tessa in Suzie Miller's one-woman play, and was recently nominated for a Tony Award for her performance, which is her Broadway debut.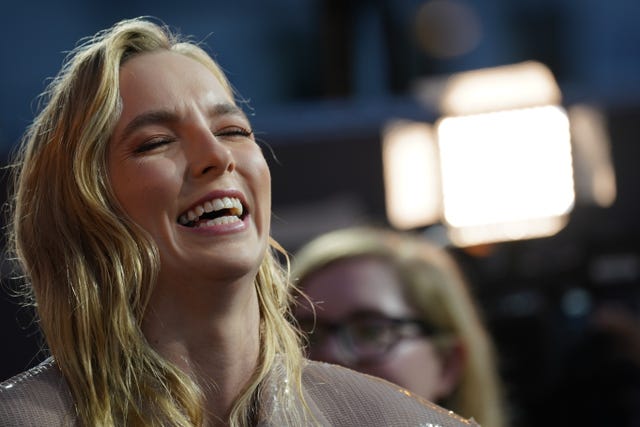 It comes after thick smoke from Canadian wildfires poured into the US east coast and Midwest on Wednesday, causing hazardous levels of pollution in New York.
US outlet Deadline reported, per an audience member who attended the Prima Facie matinee, that Comer was around three minutes into the performance before coughing and telling a stage manager she could not breathe.
A spokesperson for the show told the PA news agency: "Today's matinee of Prima Facie was halted approximately 10 minutes into the performance after Jodie Comer had difficulty breathing due to the poor air quality in New York City because of smoke from the Canadian wildfires.
"The performance was set to start again from the top with understudy Dani Arlington going on for Ms Comer in the role of Tessa."
Prima Facie is about a British defence lawyer who ends up in the witness box.
The play has secured four Tony Award nominations at the 2023 ceremony, including for best scenic design, best lighting design, best sound in a play, and Comer's nod for leading actress in a play.
After receiving critical acclaim for her West End debut at the Harold Pinter Theatre in London, which included winning best actress at the 2023 Olivier Awards, Comer took the play to the John Golden Theatre on Broadway in April, where it is due to run until July.
She described her Tony nomination as being "beyond my wildest dreams".