The death toll from Tropical Cyclone Freddy, which ravaged Madagascar, Malawi and Mozambique over the past two months, now stands at more than 600 people, the World Health Organisation (WHO) said.
Aid agencies are scrambling to meet the soaring humanitarian needs amid fears of rising cholera cases, malnutrition and large numbers of displaced families.
WHO regional director for Africa, Matshidiso Moeti, said the cyclone "has left an appalling humanitarian situation in its wake" and that "increased and concerted humanitarian assistance is needed" to help those affected to recover and cope with the disaster.
The long-lasting, brutal cyclone destroyed houses, roads, farmland and hospitals and has "stretched the capacity of health facilities", claiming 605 lives among the more than 1.4 million affected people as of March 20 in the three countries, she said.
Cyclone Freddy first hit Madagascar and Mozambique in February.
The storm went back out to the Indian Ocean and then made a second landfall in March that was far more devastating in Malawi where it has killed about 500 people, and also in Mozambique, where about 900,000 people have been affected.
Many risk a resurgent cholera outbreak, aid agencies say.
Malawi and Mozambique were already among the countries most affected by a cholera outbreak that has resulted in more than 68,000 cases across 12 countries in southern and eastern Africa this year alone, according to humanitarian agencies.
In Malawi, cholera had already killed more than 1,600 people and together with Mozambique "millions" of children and their families are now vulnerable to a "potential increase" in cases, the United Nations children's agency, Unicef, said this week.
"Devastation and flooding caused by the cyclone have added to the serious vulnerabilities of children and families in the countries, further weakened by inadequate water, hygiene, health and sanitation systems," Unicef said.
In Mozambique, cholera cases have risen almost four-fold to about 11,000 since February, it added.
Other humanitarian needs are mounting in the region and aid agencies are scrambling to pool resources to alleviate the unfolding disaster.
About four million people – a fifth of Malawi's population – were already facing food insecurity and "more people will now need assistance" after floods destroyed close to 120,000 hectares of farmland, said the World Food Programme (WFP).
Among those in dire need of assistance in Malawi are more than 500,000 people displaced by the floods, according to the International Organisation for Migration.
In Mozambique, where the cyclone destroyed extensive infrastructure and damaged about 350,000 hectares of farmland, aid agencies are struggling to reach desperate communities where roads have been damaged, said the WFP.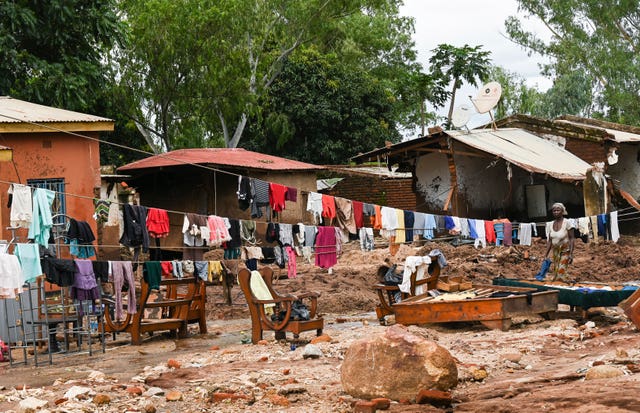 More than 160,000 people have been displaced and living in temporary shelters in the country, according to the UN humanitarian agency.
Cyclone Freddy is expected to be declared the longest-ever cyclone in recorded history.
It is the latest of weather-related disasters such as floods, storms and debilitating droughts that have devastated sub-Saharan Africa in the past decade – a sign of the deadly impact of climate change in a region with weak economies and infrastructure ill-equipped to cope with such ravages.
Cyclones have been worsened by human-caused climate change, with warming temperatures making cyclones wetter, more intense and more frequent, according to experts.